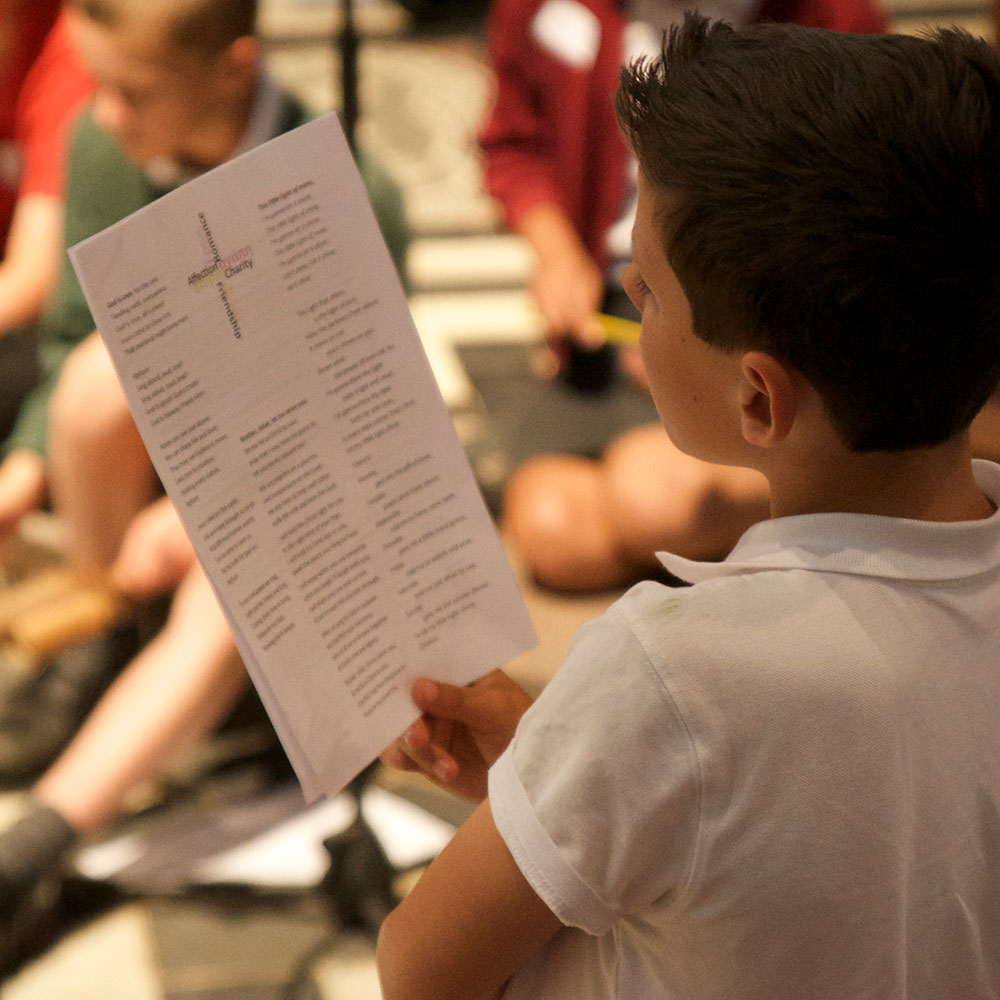 In a Church school, the offer of a Christian understanding of the world and the place of humanity in it will be reflected in worship, quietly respectful of the beliefs of others and other faiths, but confident in its own faith.
All schools have pupils with widely differing experiences of worship in their own faith and many will have no experience of worship outside school. It is our task to provide pupils with a secure context in which to experience Christian worship and reflect upon the impact of worship in their own lives and the lives of the people around them.
See Collective Worship training events for 2023-2024
Resources are provided here to help you develop worship in your school: to access the full range of material you need to log in as an S4S school.
The Bible in Worship has ideas for bringing the Bible into School Worship.
Our Worship Resources section includes practical advice, policy guidance, liturgical ideas, developmental and classic prayers.
The Monitoring Suite is a comprehensive set of monitoring tools and ideas.
Reflections and Prayers provides a range of materials particularly suitable for smaller groups.
As well as these materials we would encourage you to look at The Church of England Education Office's Collective Worship Guidance and Vision for Education.
Contact
Katie Dickens - Collective Worship Lead
email Katie Dickens tel: 07392 195495